Our custom woven lanyard is comparable to the traditional Chinese embroidery craft. At 4inlanyards, we make it intricate with raised stitches and designs. They are a combination of polyester cloth embroidered with any prints and colors. With this and the thought of getting all the hard work and creativity poured onto each lanyard piece, you would be amazed by the beauty of woven lanyards.
If you are considering something high-end-looking and sophisticated, go for a special woven lanyard. Indeed, this type of lanyard has become the in-demand choice amongst prestigious event handlers and many other high-end functions. It can be an outfit addition that sums up a professional look for the organizing staff. And they are perfect souvenirs or an ID holder for guests, too.
Today, custom woven lanyards are much simpler than the usual embroidered piece. They still have that intricate and sophisticated aura that continues to give them an edge amongst other types of lanyards. But they now have uncomplicated woven prints and designs to maintain that sleek, clean and professional look. With that, we have gathered some distinguished factors why custom woven lanyards are always on the "A" list. Check them below.
Woven Lanyard
1. It is durable.
The woven lanyard's durability is proven true through time. They are durable like any other lanyards. It can withstand time and many other factors because they are made from high-quality abrasion-resistant polyester fabric that dries quickly and does not absorb water.
2. It gives that textured feel.
Woven lanyard designs give that textured feel making it stand out from other lanyard types. The embroidered style of this lanyard type makes it look unique and bizarre. The added raised feel of the fabric provides texture that keeps it different from the other lanyard types.
3. Elegant Finish
It is classified as an elegant material compared to other personalized lanyard types because of its textured finish. Its durability and texture promote elegance and beauty, as complimented by many woven lanyard fans.
4. Multi-colored
It is possible to have a multi-colored woven lanyard. Customers can choose an ample array of color choices and the freedom of pairing colors when you pick the woven lanyard type. But take note, it will be created in parts.
5. Use Any Attachments
Luckily, woven lanyards can also bear any attachment. Clients can choose from thumb trigger, keyrings, plastic clip, metal buckle, carabiner hook, lobster hook, and many others.
6. Upmarket Promotion
Viewed as luxurious, woven lanyards are the choice when it comes to upmarket promotion. The overall feel of the woven lanyard spell elegance, quality, and effort, the reason why many pick it for promotional use.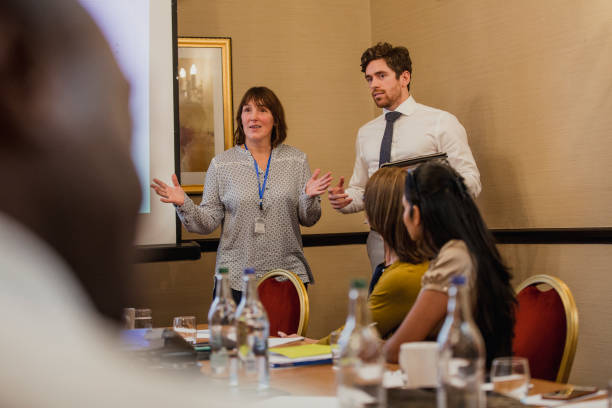 Where to buy the best woven lanyards?
We at 4inlanyards offer the best quality woven lanyard. We have dedicated our knowledge and a decade of experience in producing custom lanyards in the marketplace to assure our clients quality lanyard products. We guarantee that in our works you will see our great thoughts in giving customer satisfaction at all times.
We are a manufacturing company that focuses on selling custom lanyards no minimum. We promote excellence and flexibility in our output, the reason why we have delegated a team that would focus on catering to the design needs of our client. The team will guide you, our clients, in creating that woven lanyard designs perfect for your brand or purpose.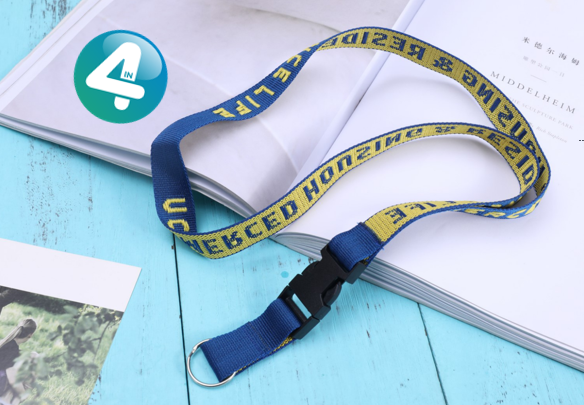 Why choose 4inlanyards?
1. We are an experienced lanyard producer.
Over the years, we, the 4inlanyards team, have dedicated ourselves to providing the market the best quality lanyards. And through all these years of experience, we know what exactly the market looks for in a lanyard.
2. We offer the lowest price.
We offer the lowest bulk price among our competitors. The more pieces you get to order with us, the more amount you will save.
3. We offer FREE services.
Aside from the free quotation and design proofing, we also offer free door-to-door shipping and one free lanyard attachment.
4. Quality Guaranteed.
We are serious when we say we give the market the best competition it can have for lanyards. In the past decade, we had worked hard to formulate the best quality on every piece of lanyard that we produce.
5. Professional
It is our privilege as always to have helped you with your lanyard needs. We value professionalism. And give out high respect in every transaction that we are engaged in. Rest assured that we will handle your inquiries rightfully and tactfully.
6. We are a BSCI factory.
We adhere to the "Business Social Compliance Initiative". We are not only committed to providing quality goods, but we also promote improvement towards our social responsibility. We hope for continued progress on the livelihood and life in general of our employees. And that we may also be able to protect the community and the environment we are in.
How to order woven lanyards at 4inlanyards?
In our "Product" section or tab, click on the woven lanyard photo. You will be directed to the woven lanyard details. There you will see all the specific information regarding our woven lanyard. Such as the:
a. Description
b. Freebies included in the price.
c. Prices per size and quantity order.
d. Available attachments (free and the paid ones).
In the lower part of the webpage, you will fill in the information for your order processing. This step will enable you to have a free quote and design proof. Typically, your order quotation will be sent to you within an hour after successfully filling in the desired data.
Clients also need to provide their personal information like name and email address, along with the lanyard type, quantity, and color. We will also require you to send us your desired design or print for your lanyard. And if you have any other specifications or clarification about your orders.
At 4inlanyards, we make our transactions easy for everyone. We commit to producing only the best. We are also looking forward to always give satisfactory transactions and ordering process to our clients. We continue to improve and enhance our services to keep up and even stay on top of the competitive field that we are in. We also have a long list of lanyard types specially for woven lanyards. From the double ended woven lanyard up to breakaway lanyard, we got it all. Talk to us and let us make your dream lanyard into reality.