Custom lanyards in South Africa are very popular. Every company and event organizer is looking for a quality lanyard supplier. Obviously, finding a trusted lanyard manufacturer is no easy task!
Luckily, you found this article, so you don't have to look any further! Here are 5 of the best sites our team found for custom lanyards in South Africa:
1.Fancy Inc

Fancy Inc was born as a small business in 2010. Growing from infancy to a globally recognised branding company in South Africa. Their famous motto is: "Your Name Our Game".
● The minimum order quantity of satin Custom Lanyards with snap clip is 250 units
● Petersham Custom Lanyards With Lobster Clip
● Bold Statement Custom Lanyards have a safety clip at the back of the neck
When shopping on Fancy Inc, you do not need to pay in full at one time. You just need to pay a 50% deposit when you place your order and the remaining payment will be paid when they successfully ship the item.
In order to match your needs, Fancy Inc provides the fastest direct quotation service, you can inquire about the price through email, chart online and just call them. Come and click Fancy Inc if you want quick quote!
2. Secbands

Emerging from British origins in 2006, Secbands became the preferred supplier of wristbands & lanyards for accreditation in South Africa. They have now evolved into a Proudly South African company.
● Plain Custom Lanyards (13 colours to choose from).
● Smooth Poly Custom Lanyards, full color printing and available in 20 & 25mm widths.
● The minimum order quantity of Satin Print Custom Lanyards is 20 units.
Secbands manufactures a wide range of Custom Lanyards (neck cords) both plain and printed – with options of badge holders, assorted clips and attachments.
Secbands supports a variety of campaigns all of which are close to their heart. Their motif is "Wristy the Rhino". You can go their website have a look if you want support them.
3.Lanyards 4u

Lanyards 4U is a promotional company specializing in the manufacturing of Custom Lanyards for the promotional market in South Africa and abroad.
● Petersham Custom Lanyards (2 color can be prited).
● The minimum of Sublimation Custom Lanyards is 100pcs.
● Full-colored Digitally Sublimated.
Lanyards 4u offers a free artwork service and also the supply of all buy-in products at cost.
Lanyards 4U is a one stop shop of Custom Lanyards for all promotional products and brands. Lanyards 4U is a professional Custom Lanyards manufacturers, You can find all kinds of accessories you want here. Just let's take a look!
4.PROMOTAG®

PROMOTAG® was established in 1987 and the company has more than 30 years of experience. They are a one stop shopping platform which specialize in Name-tags, ID card holders, PVC pouches and Custom Lanyards.
● Stock Custom Lanyards have 2 sizes: 5mm and 8mm.
● Pen Holder Custom Lanyards with a pen pocket and spring hook.
● Jacquard Woven Custom Lanyards are weaved-in using yarn.
PROMOTAG® offers an exchange service within 10 days of purchase If you are not satisfied with their goods.
Although PROMOTAG® does not have the function of placing orders directly online, it has a product quotation, consultation box on the right side of each product. You can directly send an email to them and then they will give you a quote and solve your doubts quickly.
5. 4inLanyards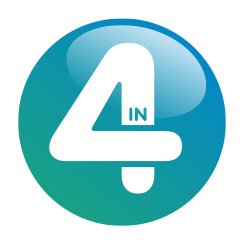 4inLanyards is in the top three perennial sales in South Africa, who is committed to the innovation and development of lanyards. While protecting the global environment, 4inLanyards insists on reducing waste of resources and making the world a better place.

● Sublimation Custom Lanyards are suitable for printing colorful patterns
● The size of Woven Custom Lanyards is different from others (5/8", 3/4" and 1")
● Many Custom Lanyards on 4inLanyards can be printed in any color you like

4inLanyards has a convenient online customization system. You can design any pattern of printed lanyard you like on it.

4inLanyards also provides one-on-one online consulting services, they are committed to providing customers with quality custom lanyards in south africa at low prices. Let's click "contact" to start shopping!
Conclusion
Has the answer become clearer? Act now and get in touch with your chosen supplier to order custom lanyards in South Africa! If you have any suggestions, please feel free to contact us 🙂