In our day-to-day life, we come across plenty of things that are quite necessary for us. However, we may not know what they are and what their importance is. One such thing is a lanyard.
You may have seen a lanyard everywhere, from schools to offices to even in your daily chores! But, how exactly do you define lanyard, and what is its use?
Well, follow on to get all your questions answered!
What Is a Lanyard?
When it comes to the lanyard definition, it stands for a type of strap or a cord that one wears around mainly the neck, and sometimes on the wrist (like wrist lanyard) as well as the shoulder.
To explain it in simpler terms, you may have seen a lanyard in the ID card of company employees, in the form of the strap attached to the identity card. However, to get a better idea about a lanyard, read on to find its important uses.
Different Uses and Purposes of Lanyard
Due to the increasing need for security and verification, a lanyard is used in various places and for various purposes. Some of the most important uses include:
1. Office Lanyard – For Business Organizations and Workspaces
One place where lanyards are used the most includes business organizations. In various business organizations, identification becomes a must to ensure security in the workplace.
Now, with the help of lanyards, employees can simply wear their ID cards around their necks. This acts as proof that they're a member of the company.
Additionally, as you may already know business organizations have a specific hierarchy. So, if a higher-position employee wants to access a confidential room, they simply have to show their identity card attached to their lanyard, to the guards. This ensures both security and flexibility.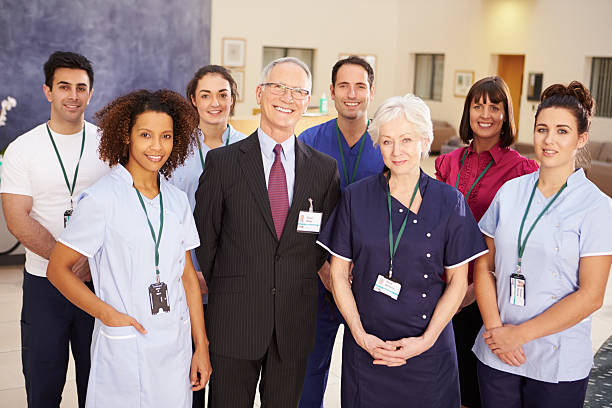 2. School and Teacher Lanyard – For Schools
Schools are yet another important place where lanyards have become a must. Many schools use ID cards having lanyards for identification purposes today. Again, this ensures that the student is a part of the school and not an outsider.
Apart from ID cards, the teacher lanyard is also useful as it can help people, especially parents, identify their student's teachers. It is also helpful for security purposes. You may also find various school coaches, like a baseball coach wearing a baseball lanyard.
Lastly, lanyards are also given to various students during any school event, like sports events, or science fairs to group students.
3. Custom Lanyard – For Promotional Events, Conferences, and Marketing
Have you ever wondered that lanyards could be used as a tool for marketing too?
Well, custom lanyards can certainly help business organizations and other companies with promotional events and marketing.
It is because when you give out custom lanyards, with the name of your company printed on them, you're reaching out to a wider audience. Moreover, you're also making them feel like a part of your organization by giving a customized item to them!
This way, they won't go home with empty hands. Instead, they'll definitely remember what your brand stands for. Hence, lanyards can help in amplifying your brand's voice too.
And sure if you're looking for other products for promoting your brand, feel free to visit 4inbandana, who is the expert in outdoor and pet products!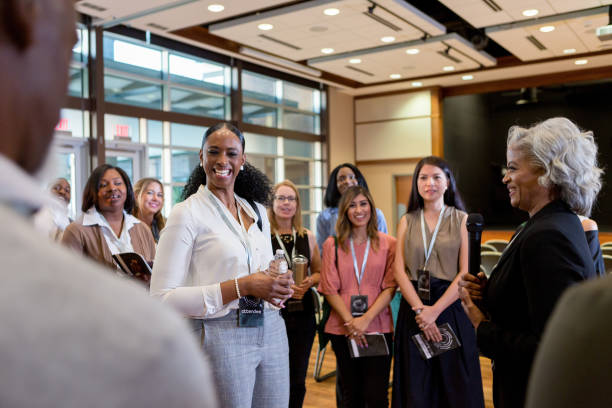 4. Safety Lanyard or Breakaway Lanyard – For Safety
Even though lanyards are extremely helpful, they may have some safety risks. To give you an example, a lanyard may get entangled around the neck and cause injuries if your employees are working around heavy machines. Or, it may also pose some risks in the case of children.
Hence, to rectify these hazards, breakaway or safety lanyards are quite a breakthrough in the lanyard industry. It is because such type of a safety lanyard makes use of buckles, like plastic buckles, that break away if the lanyard is yanked too tightly. This prevents the person's neck from getting strangled even a bit. Thus, preventing any severe risks or hazards from happening!
So, consider making use of a safety lanyard to get both – efficiency and safety combined, especially if you want to use them in a risky environment or for children.
5. Seminar Lanyard – For Participation In Seminars and Business Events
Lanyards are one of the most common items that you'd notice in a seminar or a business event.
Mainly, for seminars and other business events, lanyards can again help in building an image of your company. For instance, as custom lanyards can have the logo and name of your business, they're an excellent tool for advertising and marketing. This way the attendees will remember your company well.
Also, lanyards are essential for identification purposes in seminars. Moreover, many seminars and business events are only for a selective audience. In this case, it becomes important to verify the identity of the members.
Now, it can be quite hard for people to walk around with their identity proof during such big events. However, with lanyards, they can simply wear them around their neck, and show that they're a part of the seminar or any event!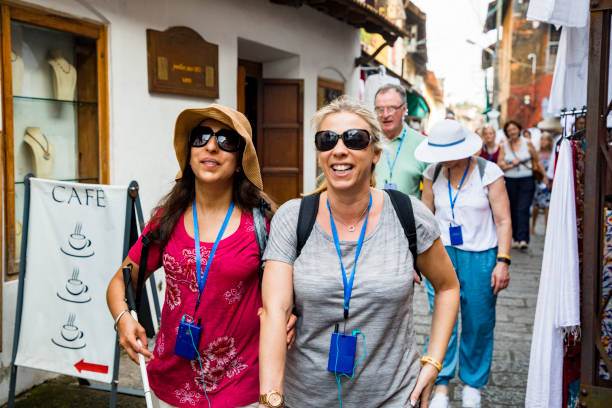 6. Event Lanyard – For Getting Entry In Concerts and Celebrity Events
Lanyards are essential for various event management members and backstage workers in concerts and other celebrity events.
These lanyards help in separating the event managers, backstage workers, and singers from the common audience. Hence, if anyone wants to go backstage for any reason, they need to have a customized lanyard that shows that they're a part of the crew and not the audience.
Moreover, lanyards may also be given to VIP or premium audience members to access the backstage and meet the celebrities.
Most importantly, lanyards can help in the promotion and marketing of the event management teams as well as the event sponsors.
7. Employee Lanyard – For Retail Shops
You may notice various workers in retail shops wearing a lanyard with their ID cards. It is because lanyards can help in serving two purposes in the retail industry:
It can help in identifying an employee of a shop and avoid any fraudulent activities.
It can help in promoting the brand as well and establishing a good brand image in front of the customers.
Hence, if you own a retail business, you should always consider investing in bulk lanyards for your employees.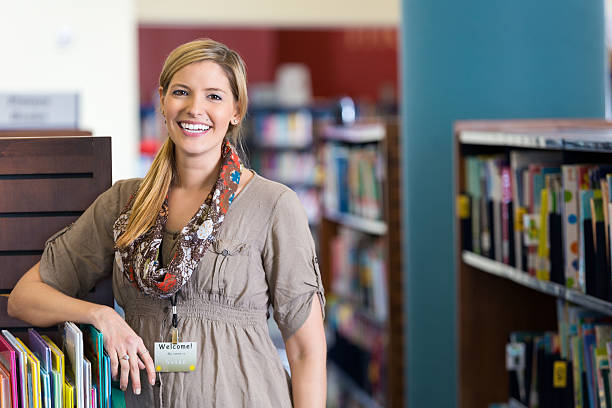 8. Detachable Lanyard – For Camping
People who are camping and hiking enthusiasts often have to carry a lot of things when they go for their next adventure. In this scenario, they need to keep some essential items handy, like a pocket knife, or small torch.
With the help of a detachable lanyard, they can easily attach certain small and essential camping items to their lanyards. So, lanyards can become quite accessible for hikers and campers.
Moreover, lanyards can save your life – quite literally!
During camping, you might be in an emergency of finding a short rope. Well, a lanyard can come to your rescue at those times! Moreover, you can use it for the tent's linings too.
In the worst-case scenario, you may use a lanyard as a sling for a sudden injury if you don't get medical help immediately.
Keep in mind that lanyards can also be used while people are traveling in camping or hiking groups. Such lanyards can help in safety purposes and counting to ensure that no member is left behind.
9. Key Lanyard and Phone Lanyard – For Daily Use
Lastly, one of the best uses of lanyards is that you can use them for keeping your important things with you at all times.
For instance, a key lanyard can help in keeping your keys safe whenever you're out. So, no more hiding it under your doormats! If you're worried about keeping your phone in your pocket, then a phone lanyard is of great use. With lanyards, you don't have to carry your phone in your hands and you can keep it safe too.
In this way, you can use a lanyard for keys and even for your phones and keep these things safe!
Moreover, you can also hang other items on your lanyard, like sanitizers wherever you go.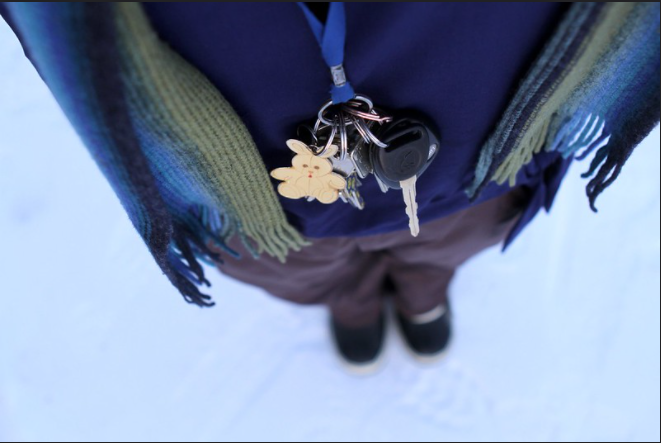 Benefits of Using Lanyard
As you may see lanyards have plenty of uses in many different places. It is because the benefits of lanyards are numerous! These benefits include:
● Lanyards can help in business branding in seminars and other business events
● A lanyard can help in promoting event managers and sponsors
● Lanyards are a flexible option for identification and security
● As lanyards are connected with a name tag, it can help in establishing client-employee relations too in the retail business
● They are extremely affordable and are available in bulk at 4inlanyards. The best part? You get to customize your own lanyards!
Hence, if you have an organization, you should consider getting lanyards to improve the overall efficiency.
Final Thoughts
Hence, a lanyard is one of the best products out there for you. It is effective, affordable, and most importantly serves multiple purposes as you may have read already!
So, keeping all this in mind, consider investing in bulk and custom-made lanyards.
To get high-quality lanyards, you can always visit 4inlanyards.com. After all, they offer:
Variety of lanyard types to choose from like sublimation lanyard or flat polyester lanyard
Custom-made lanyards with hook options, custom text options, color options, and many more
Affordable pricing
Bulk orders
Secured payment services and quick delivery
In conclusion, make sure you only go for the best lanyard to reap all the benefits and uses of it!