Full-color lanyards are convenient and handy in keeping important things close to you all the time. Lanyard is a word derived from the French term "laniere" that means a strap or thong. Some years ago, lanyards were only simple ropes or cords used in ships, pistols, or whistles. Today, lanyards have come to many uses, types, designs and even comes with different attachments.  
One most popular type of lanyard is the full-color lanyard or the sublimated lanyard. This lanyard type has a four-color digital printing process identical to regular printer works. These are the Cyan, Magenta, Yellow, and Black. And with this said, there should be no restrictions in producing colors and designs for a sublimated lanyard type.
What is the purpose of lanyards?
We wear lanyards around our neck. They hold essential things in our everyday. It could be our IDs, pens, small tools, etc. So, lanyards keep both of our hands-free to do any necessary works at any time. Without worrying about losing the small things we regularly use. 
Lanyards keep our vital tools accessible. Since we wear lanyards around our necks, it is easier to retrieve any required materials attached to the lanyards at any time. No need to take another minute looking for those things since they are just right on our lanyard. 
Lanyards gives us that professional impression. Whether we are wearing our company lanyard or school ID lanyard, a well-designed and full-colored lanyard gives that specialized impact.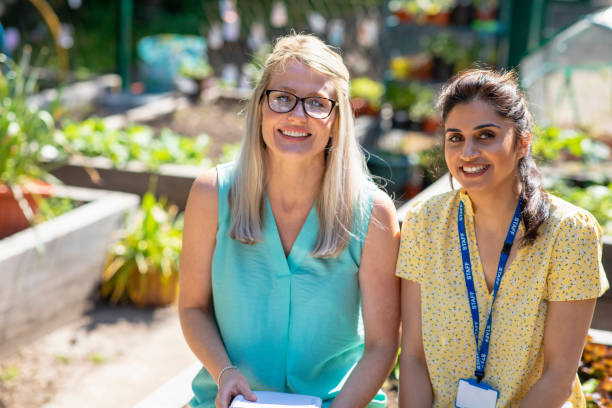 What are the full-color lanyard types?
1. Detachable Lanyard or the Breakaway Lanyards
When you have some safety or security issues around your workplace or area, a detachable or breakaway lanyard is best for you. This lanyard type has a clip on the nape part of the lanyard that breakaway easily when caught or grabbed suddenly.
2. Tool Lanyard
Working at heights is a dangerous task. That is why it is a must to use a safety harness at most times. This safety precaution applies to the tools you are using as well. A tool lanyard prevents dropping down tools when you are working at heights. They keep tools secured and safe, minimizing the tendency of causing injury to those people below.
3. ID Lanyard
ID lanyards are commonly used in many establishments. This type of lanyard carries identification cards for students, employees, and other personnel in schools, buildings, companies, etc. It keeps identification cards easily visible and accessible whenever passing through gates or entering offices for identification purposes.
4. Teacher Lanyard
This type of lanyard comes in different colors, designs, and purposes, like any other lanyard. But this kind of lanyard is specifically ideal for teachers. Teachers use these lanyards in holding their teaching tools such as pens and keys for safekeeping and easy access.
5. Baseball Lanyard
A baseball lanyard is ideal for baseball fanatics. It has a baseball design strap that is ideal for any outdoor activity. Other than attaching identification cards, you can attach a whistle to this lanyard to use in your practice or gameplay.
6. Key Lanyard
This classic lanyard is the most popular amongst all types of lanyards. It comes in different specifications as well but is ideal mostly in attaining key safety at all times. This lanyard can hold door lock keys, car keys, and any other types of keys.
7. Phone Lanyard
Durability is the core when it comes to phone lanyards and any other lanyards. With phone lanyards, where you have to consider the phone's weight, durability is a definite consideration when choosing the best. Some of these phone lanyards come with a phone loop attachment. Look for that two-hole, usually on the right top corner of your phone, and loop this attachment around it.
How to Order Custom Lanyards from 4InLanyards?
Step 1. Select what type of lanyard you want.
We have the best array of designs for lanyards in our store. You can choose from our full-color sublimation lanyard, flat polyester lanyard, tubular lanyard, nylon, woven, etc.
Step 2. Select the size of your lanyard.
We have three basic lanyard sizes available. These sizes are 3/8", 5/8", 3/4" and 1" wide lanyard. If you wish to have a customized dimension on your lanyards do not hesitate to inform us since we also cater to customized designs.
Step 3. Pick your desired color and quantity.
We offer any color prints on lanyards. Determine from our list of colors and indicate how many pieces you like to order per color. If you want to add more colors, not on our main list, click on the "Add more custom colors" section.
Step 4. Choose your lanyard attachment.
On our list are durable and highly recommendable attachments that you can use. Some of which are the thumb trigger, J-hook, and bulldog clip.
Step 5. Add lanyard upgrades.
If you want some additional accessories on your lanyard, we have prepared a list for you. Some of these vital upgrades are flat plastic breakaway, plastic buckle, crimped, individual bagging, and phone attachment.
Step 6. Badge holder.
You can also add a badge holder. Choose from plastic, leather, and premium cardholder. This badge comes in different sizes and can be customized as well. 
Step 7. Lanyard print.
At this stage, we will be asking you for the font style, size, and color of the word to print on your lanyard. Or, if you have a custom design or logo, you can attach it to this part of your ordering process. Wait for at least 12 hours of design processing of your layout from our art team. We will ask for your approval of the final design layout before printing.
Step 8. Select delivery date.
Since we value fast and reliable on-time delivery, we will ask for your desired delivery date at the end of your order processing. This step will ensure that we will meet our deadlines and our client's expectation.
We, at 4InLanyards, give our best in making lanyards. We know the value of each piece that we make, and we guarantee customer satisfaction at all times. We also offer discounts on bulk orders and free design layout when you order with us. Talk to us and let us work in providing the best impression on lanyard wearing.