Do you want to be the center of attention at your organization's meeting? Are you representing your business in a trade show and want to look like a brand ambassador? Want to attend a congregational meeting and look different?
Then you must be interested in purchasing personalized lanyards. Simple lanyards around your neck with your company's name and logo, a quote, or your college's name can have a huge impact on your overall personality.
Carrying professional attire is important if you want to have a long-lasting impression on the people around you. For this purpose, professional grooming and a professional look both are mandatory. Carrying simple but stylish accessories such as lanyards can make you simply look more formal and professional.
1. 4inLanyards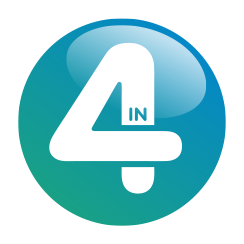 4inlanyards offers you the best lanyards and lanyard accessories in the entire region. They have a huge collection of lanyards to offer to people from all categories such as schools, organizations, churches, tradeshows, etc. The company has a versatile catalog of products and portfolio of services to offer its clients such:
● They have a very extensive and versatile portfolio of personalized lanyards.
● Usage of different advanced methods for personalization of lanyards.
● Rush delivery with personalized lanyard manufacturing within 24 hours and 6-8 days delivery.
● No hidden fees to offer and no minimum order limit.
The reason, why you should order personalized lanyards in California from 4inlanyards right away, is the unique and user friendly customization feature of it's website. The website allows you to chose your lanyard style, color, imprint, add on, reel and badge online. The whole customization process is super smooth and user friendly as it should be in 2022!
We let our customer's creativity go wild and design as much lanyards as they want. It will take just 5 minutes or may be even less to customize your lanyard. So what are you waiting for? Place your order Now!
2. LANYARDS USA

Lanyards USA is just another option to buy personalized lanyards in California. Whether you want a simple plain lanyard design or a complex woven personalized lanyard, the company makes it all.
Ever since Lanyards USA has been founded, the company has been dealing in designing, manufacturing and delivering of thousands of lanyards since 2008. The company has been operating for 14 years and is considered to be one of the premium manufacturers of customized lanyards. Located at Huntington Beach California Lanyards USA:
● Deals in wholesale manufacturing of personalized lanyards
● Has an in-house graphic designing team for custom printing
● Takes maximum 5 days to ship the products to its customers.
In the case of bulk orders, the customers are offered a sample or prototype before actual order placement. The basic purpose behind prototype creation is customer satisfaction.
A unique feature of the company is that apart from usual personalization methods such as digital screening, printing and dye sublimation, it also uses jacquard weaving. Jacquard weaving process is considered to be more durable and recommended for people doing hard jobs who need to wash their lanyards consistently.
Apart from personalized lanyards in California, the company also deals in customized USB drives, stylus pens, etc. Interested in placing your order then click here!
3. Lanyard Store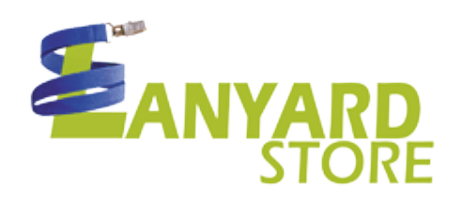 The lanyards store is among the oldest in this business and hence a pioneer in lanyard manufacturing. The Lanyard store started its operations as a mere cut and sew business in 1989 in California and later expanded into lanyard manufacturing. The company made its first online presence in 2002 through its online store for personalized lanyards in California. Ever since that the company:
● Has a variety of product categories along with personalized lanyards such as flashy accessories and beads necklaces and bracelets etc.
● Competitive prices especially for wholesale dealers across the USA.
Along with low process and high standards of quality, the company is also involved in community outreach programs. The company has a lanyards donations program and a hundred percent trash free company policy as well.
The competitive edge of Lanyard store is that it is the only company that offers direct shipping to retail customers within 24 hours. This is the quickest delivery service offered by any lanyard manufacturing company in California.
Through its online website Lanyard store also offers its valuable customer order tracking facility to its customers. Interested? Order your free prototype here!
4. Custom Lanyards 4All

Customlanyards4all.com is the one-stop-shop for personalized lanyards in California. The company has been operating in the lanyard manufacturing business for more than 15 years. Through its products and services, it has maintained a trustworthy position among its customers. Customlanyards4all:
● Has a wide range of promotional gift items other than personalized lanyards such as ceramic mugs, silicone wristwear, drinkware, etc.
● The company makes product deliveries not only all over the USA but also across the USA.
● Has a variety of methods of custom printing of lanyards such as digital printing, sublimation, and screening.
Customlanyards4all unique feature is that it provides a great online shopping experience to its customers by offering them an online product personalization option. Customers first need to choose the products and desired material. Secondly, select the printing process and then simply upload the desired design on the webpage. The company will then create a free sample in case of bulk orders only.
So don't wait any further, if you have a design in mind for your personalized lanyards in California, then upload and order it here!
5. KENNY PRODUCTS

With 30 years of operations in the California region, Kenny Products sells personalized lanyards at unmatched prices across the USA. The company has a huge portfolio of products from personalized lanyards to badges, reels and medals etc.
Kenny Products introduced personalized printed masks and face shields for protection for schools and offices during the times of pandemic. They have:
● A huge variety of promotional products to choose from along with personalized lanyards such as tote bags, key chains, etc.
● With in-house manufacturing and strict quality control, Kenny products offer promotional products with amazing quality and competitive prices.
● Kenny products has a one-day rush delivery service for personalized lanyards for orders placed before 2 pm.
What makes Kenny products stand apart from the rest is the custom manufacturing of products. In case you want to order a specific product that is not listed in the company's product catalog don't worry.
Kenny products allows manufacturing of custom-made products based on the client's specific requirements. This is because the company owns its manufacturing and warehouse facility.
Too many options to choose from and all of the amazing quality so Rush Now!
Conclusion
Personalized lanyards are simple products with great value and the before mentioned websites offer amazing lanyard manufacturing services. Want to order personalized lanyards in California in bulk or just for yourself, you can choose from a variety of materials and shipping options.
Although all the companies/websites have more or less the same products to offer yet you should choose the one that matches your requirements. The best option is the one that provides you the best price, is responsive, and most of all transparent with no hidden fees and minimum order limitations.
All the Best!
Read More:
Top 5 Websites to Custom VIP Passes In USA
Top 5 Lanyard Manufacturer In the USA
Top 6 Websites To Custom Retractable Badge Reels In USA
Top 6 Websites to Custom Dog Bandanas in USA
Top 6 Custom Patch Websites in the United States