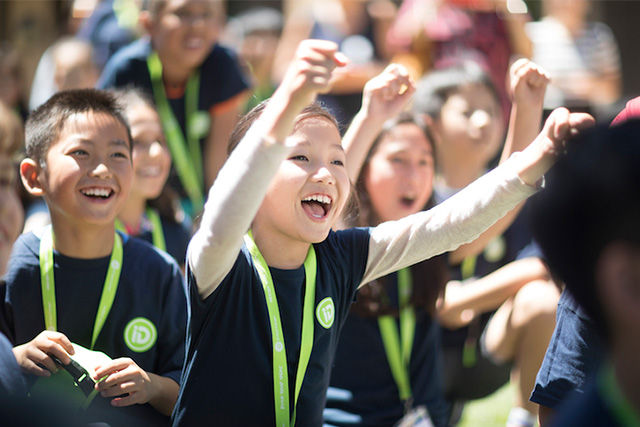 Wanting to outfit your team with high quality lanyards? Wish some guidance from professionals? Don't worry, here is an internal guide that will help you choose lanyards that meet your demands.
Why not look at the example of the upcoming 2020 Dubai Expo first? For everyone participating in Expo 2020, a lanyard must be fastened to maintain order. Here is a video showing how lanyards play an important role in the Expo.
I think you will agree with me when I say: "Shopping online is a new trend, which makes everything easier and better." The same goes for buying lanyards online.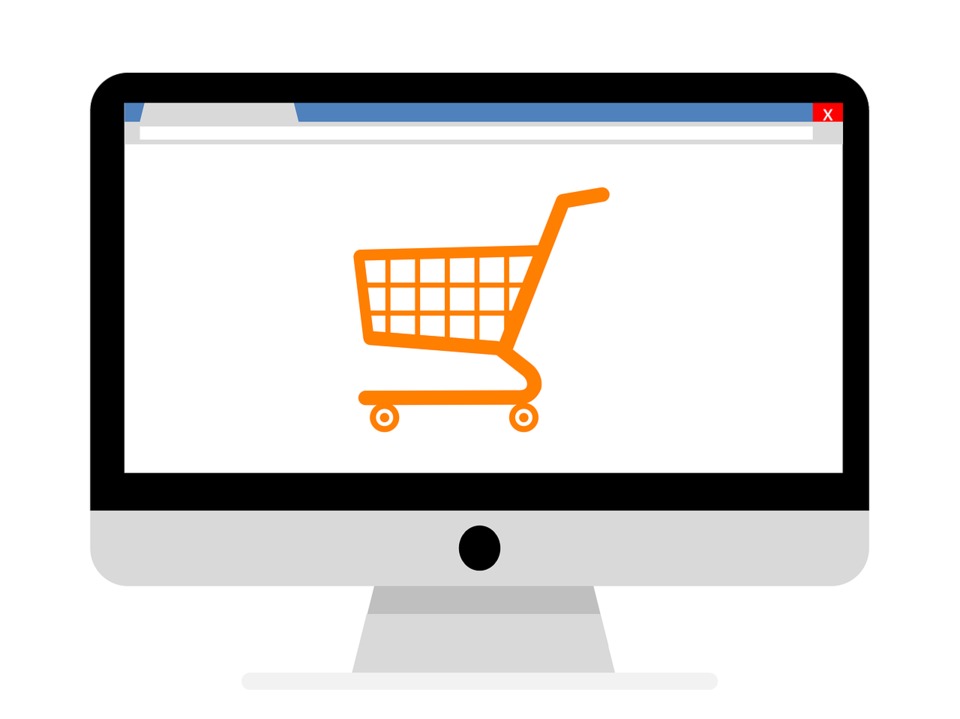 But here is the kicker, you may have some questions when ordering lanyards. Here's the list of questions from clients in Shopper Approved for your reference.

Why are some lanyards custom more expensive than others?
Why you spent more money for lanyards but it turns out that they are not what you want?
More importantly, when your budget is limited, how to choose preferential cool lanyards?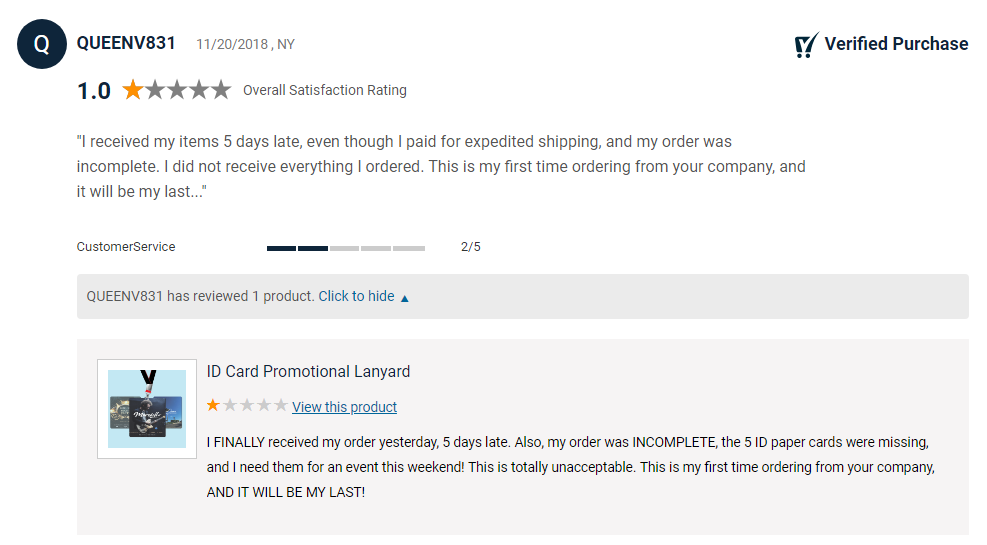 That's horrible if you receive your goods several days later than expected. It happens occasionally because of longer production time or delivery issues.
But there are some effective ways to solve it, read on and you will know the solutions.

What if you want light blue lanyards, but you end up receiving dark blue ones? How to avoid color variation? And how to safeguard your rights when colors don't match?
Summary
Here are 3 main issues you will encounter when you buy a lanyard online:
· High Price
· Late delivery date
· Color doesn't match
 Want the fastest delivery, the most economical or eco-friendly lanyards? You will know what kinds of lanyards to add to your buying list.
OK now let's start choosing lanyards together!
Read to learn more about choosing lanyards you like most. Or, click on a section to jump ahead:
#1 Select the Right Lanyard Type
· Economical – Blank lanyard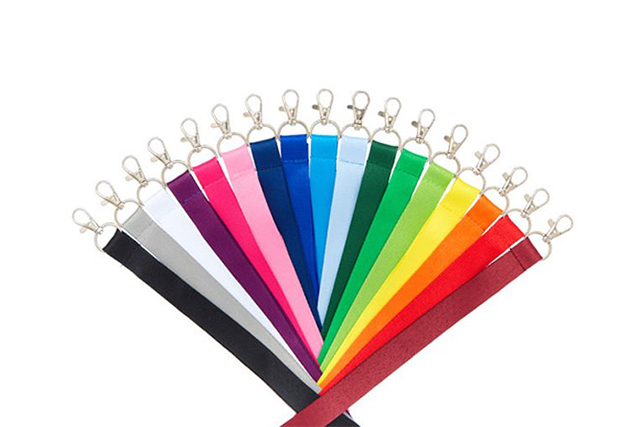 "Where to buy cheap lanyards?" Lots of people search online when looking for lanyards. However, they have been unable to find a suitable one. Why is this happening? The reason is that they have not really identified their actual needs.
What is the real key word here? Cheap lanyards. So first of all, the buyer should know which lanyard is the most economical. For many companies or groups, their budgets are limited, so the cheapest lanyard is the scope of their main search. Then the first step should not be where to buy a cheap lanyard, but to know which lanyard is the cheapest.
There is no doubt that the blank lanyards wholesale is the most economical choice of all lanyards. Because it consists of polyester tape itself and accessories, there is no custom element, and customization means higher cost, which will inevitably increase the unit price. Therefore, the price of blank polyester must be the lowest of all lanyards.
· Fast delivery – Sublimation lanyard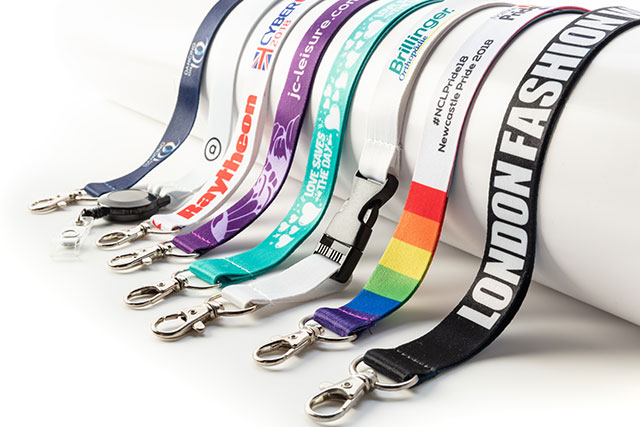 "How to find rush custom lanyard supplier?" The person who asked this sentence must be very urgent in need of custom lanyard. Which lanyard can meet the needs of fast customization? Dye Sublimation lanyard.
With regard to custom lanyards, there are a lot of customization methods: screen printing, sublimation printing, foam printing, jacquard etc. However, in various customization processes, the speed of full color printing is the fastest.
Many custom lanyard productions require a necessary process – making the mold, which usually takes about one day. However, suppliers can arrange sublimation printing in the first place, which makes sublimation lanyard the fastest lanyard of all custom lanyards.
· Eco-friendly – Cotton lanyard
As reported in the news that "Starbucks will ban the use of plastic straws", environmental protection has become a concern for everyone today: Eco-friendly cups, recyclable books, degradable straws, etc. Eco products are becoming a new trend.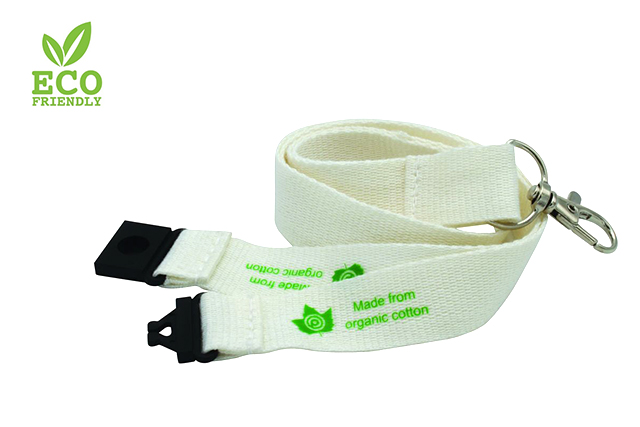 Similarly, Eco-friendly lanyards are increasingly being needed. Many environmentally friendly materials are used for lanyard production – recyclable PET, cotton, bamboo fiber, peppermint fiber and more.
However, lots of environmentally friendly materials are too expensive. From the perspective of environmental protection and cost, cotton lanyard should be the best solution.
· Unique – 3D printing lanyard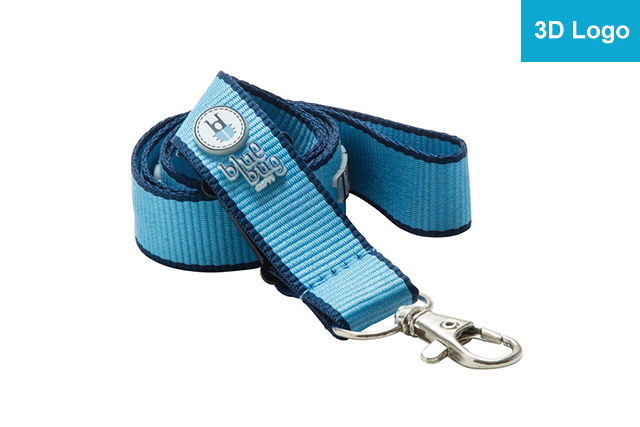 "Is there any unique lanyard? I don't want to be like everyone else." Yes, everyone has an idea that wants to be different from others.
Almost all lanyards are flat, which is two-dimensional. So how do you find an unique lanyard from a three-dimensional perspective? 3D logo – Turn your logo from flat to solid.
At present, this production process is not very mature, so only very few factories and companies will provide this kind of printing lanyard, which means it is a niche market that can meet your needs well. 
Summary
 Here are 4 options about lanyards:
· Economical – Blank lanyard
· Fast delivery – Sublimation lanyard
· Eco-friendly – Cotton lanyard
· Unique – 3D printing lanyard
#2 Select the Appropriate Accessories
After you choose lanyard, another important thing is choosing accessories.
Different accessories have different characteristics, so you can choose the fitting according to your need. There are some features for your reference.
I think you're probably wondering:
"How do I find a durable fitting?"
Here in this video we can see that metal hook won't break until hanging items exceed 10kg (equivalent to 200 eggs). The stronger the accessory is, the longer it will hold. Compared with plastic hook, metal hook is a better choice if you need durable fitting.
Being sturdy is important for accessories, so durable fitting equals to "Metal hook".
· Eco-friendly – Degradable plastic fitting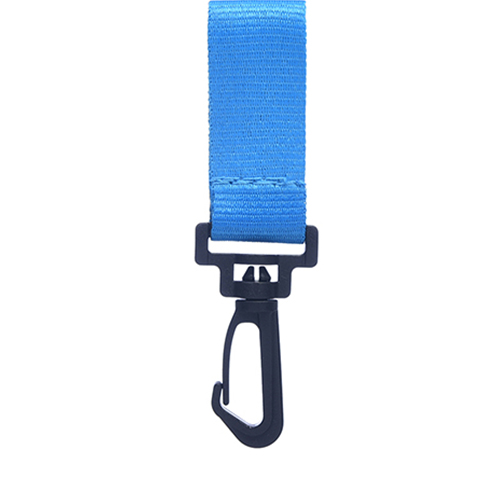 "Where can I buy Eco-friendly products? And how to make a decision?".
Obviously, metal fittings are definitely not environmentally friendly because metal will oxidize and rust. But some plastic fittings made from POM materials are recyclable and degradable, it's a sign of environmental protection.
· Special color – Matte silver, Gold and Black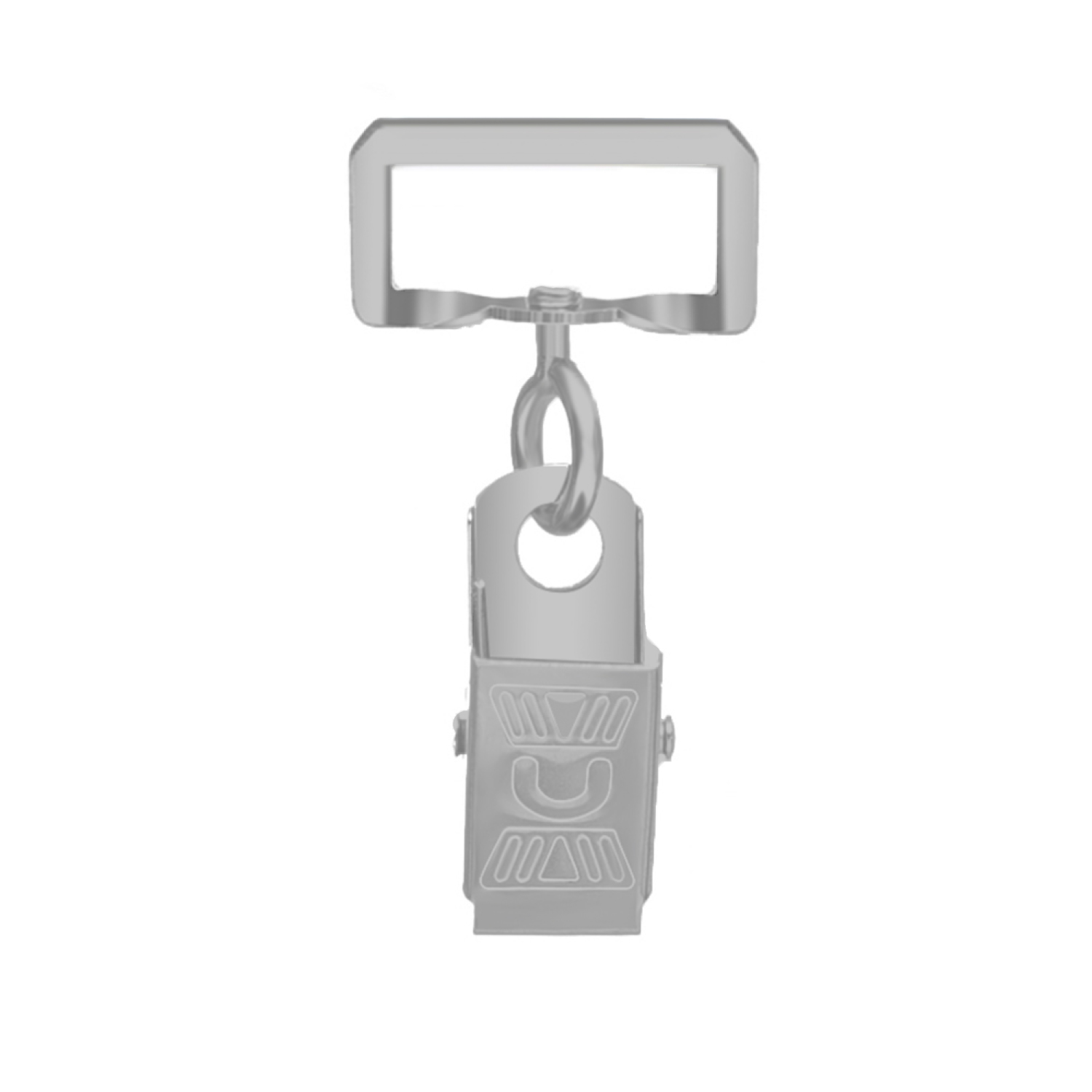 Matte silver
If you don't like bright light silver, you can choose matte, which is understated.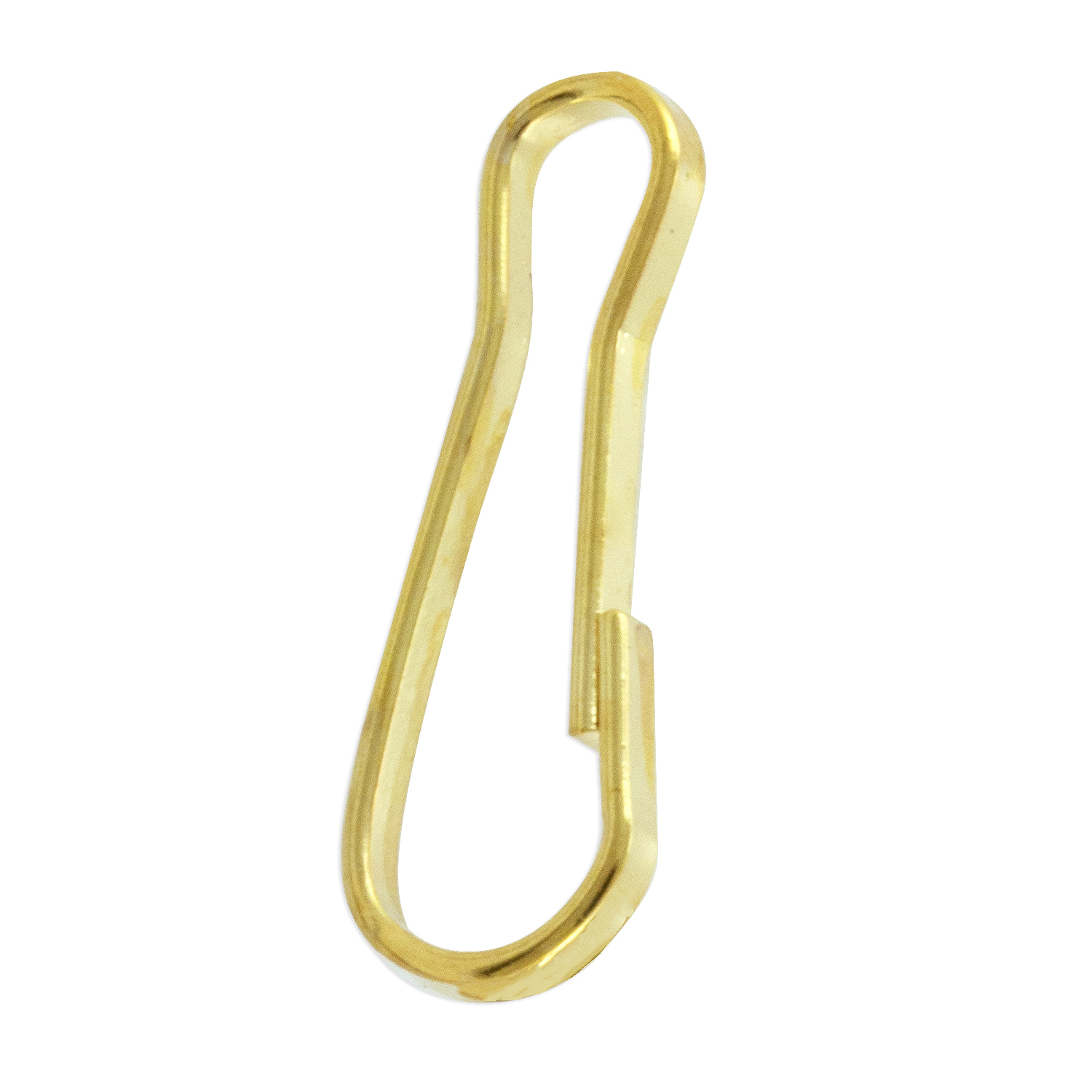 Bright light gold
In addition to silver, gold is also a good choice. Because gold looks more noble.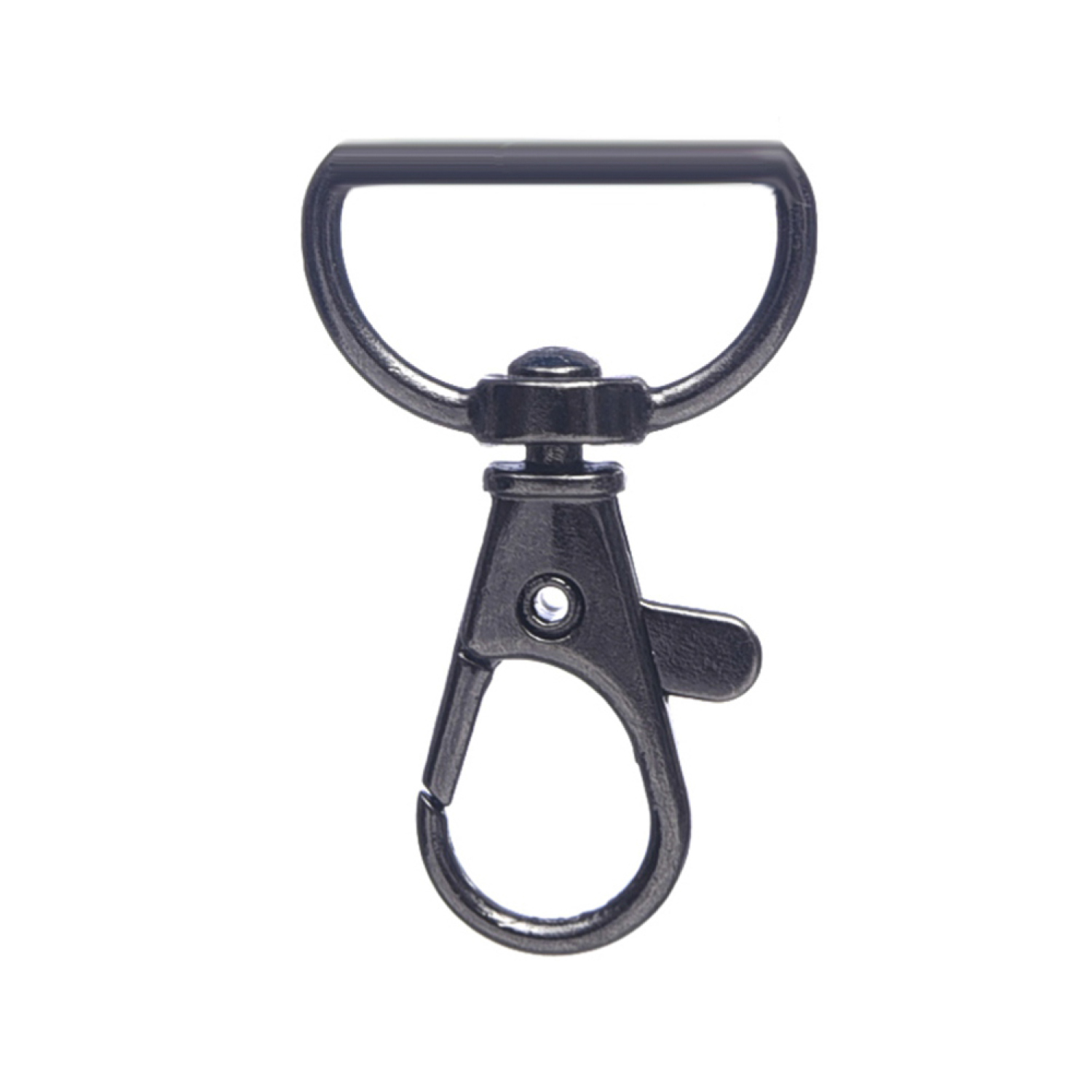 Black nickel plating
A few people will choose black nickel plating because they feel it is textured. 
These metal hooks are designed to be easily fixed and released. With a stylish but simple look, metal hook have the following features: Low maintenance, rugged structure, rust-proof.
You can choose the accessories you like according your needs.
· Sturdy – Thickened lobster hook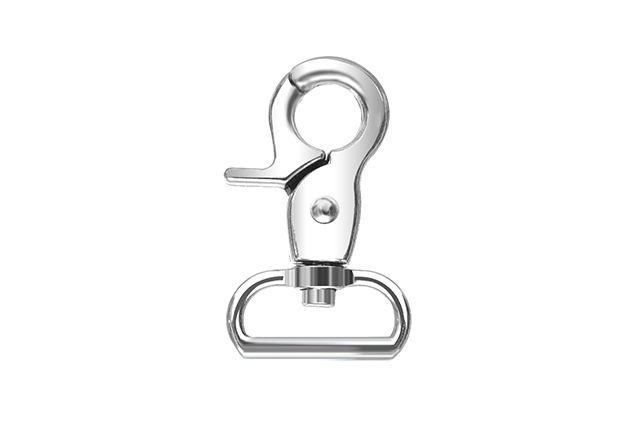 Various accessories come in different thicknesses.  If the fitting is too thin, it can easily break. If you need tough and thicker fitting, lobster hook is perfect. 
It is named as such because of their "pinch" mechanism, and they are often shaped like a lobster's claw.
· Security – Safety breakaway
If you order lanyards for students/workers, you must consider the security at first. Safety breakaway is indispensable, because it is easy to fall off to assure safety when encountering dangers.
The safety release on the lanyard is an additional security features that protects the students/workers wearing lanyard. They can close the safety breakaway because it is convenient as well. Here is safety breakaway statement.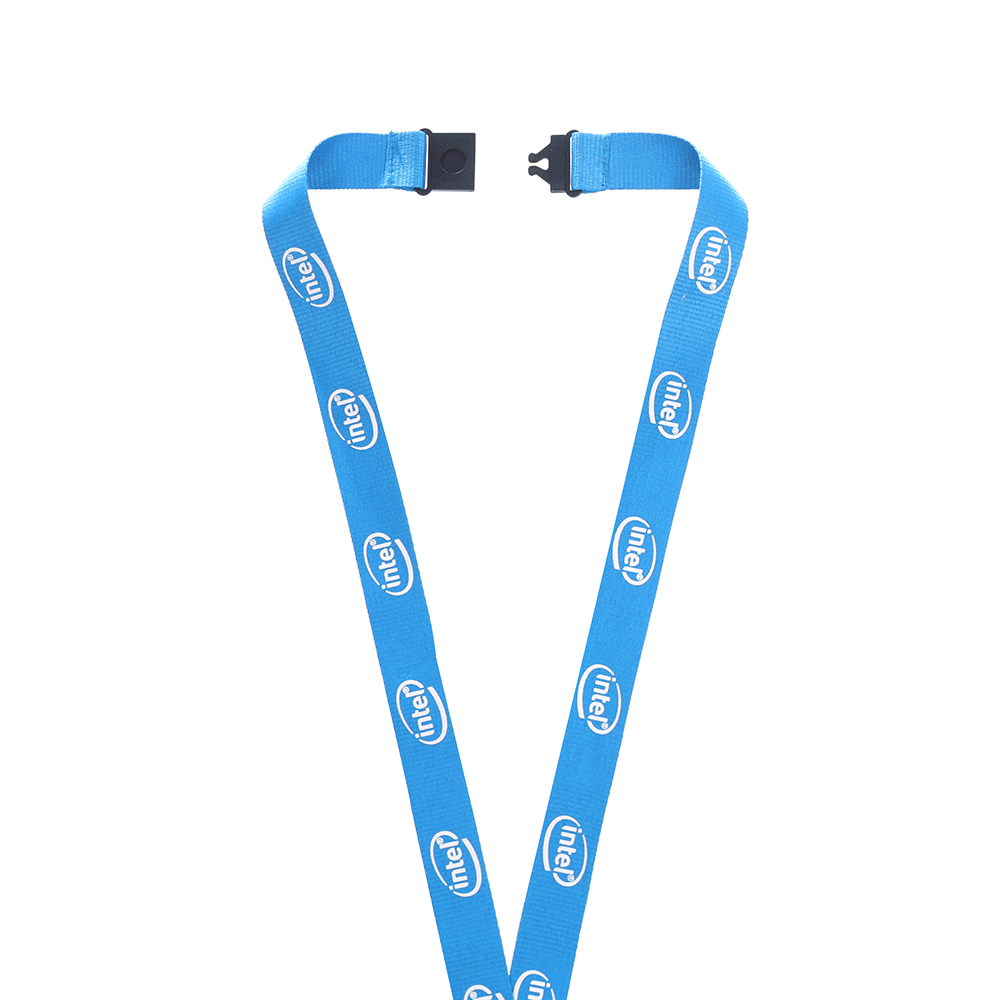 Summary
 Here are 5 options for accessories selection:
· Durable – Metal hook
· Eco-friendly – Degradable plastic fitting
· Special color – Matte silver, Gold and Black
· Sturdy – Thickened lobster hook
· Security – Safety breakaway
#3 Select Suited Badge Holder
ID badge holder is usually used together with lanyard to carry cards and documents. According to different materials and occasions, card holders can be divided into five categories as below.
· Economical – PVC badge holder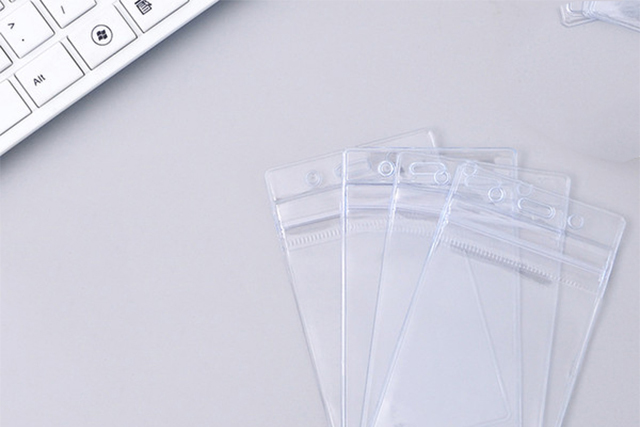 Wanting the most economical card holders? Here is PVC badge holders, the overall quality of it is very light, generally only 3-5 grams, and it's non-weight bearing. Meanwhile, it is so soft that if it is squeezed for a long time, obvious wrinkles will appear on the surface.
The size of PVC ID badge holder is customizable, and the custom mold fees are also cheaper than other ID holders. This is also its advantage.
· Soft-touch – Leather badge holder
Leather badge holder is made of synthetic PU leather, which is much softer than other credit card holder. Meanwhile, it is possessed of good impact resistance that would protects the cards well when it is squeezed.
A small tip: leather card holder should be protected from exposure to sunlight chronically to prevent the leather from aging.
· Eco-friendly – Silicone card set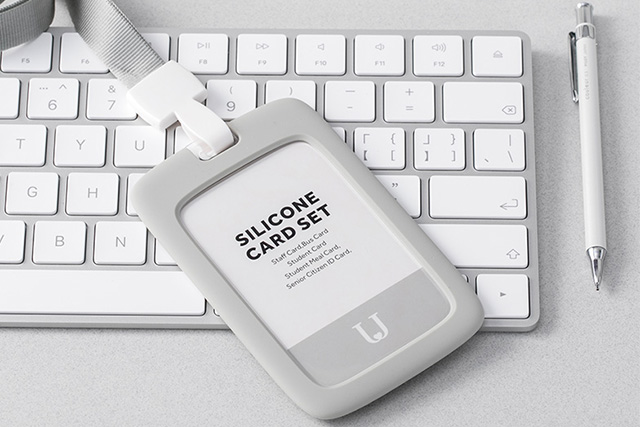 Silicone name card holders are eco-friendly products that can be reused. It's amazing toughness and elasticity make it won't be deformed easily by external force.
But there are large number of fake silicone products in the market, how to discern it? Burning it and distinguish the smell. Fake silicone products will emit black smoke and left black powder. While the smoke and burning residue of real silicone products are white.
· High-end – Aluminum id card holder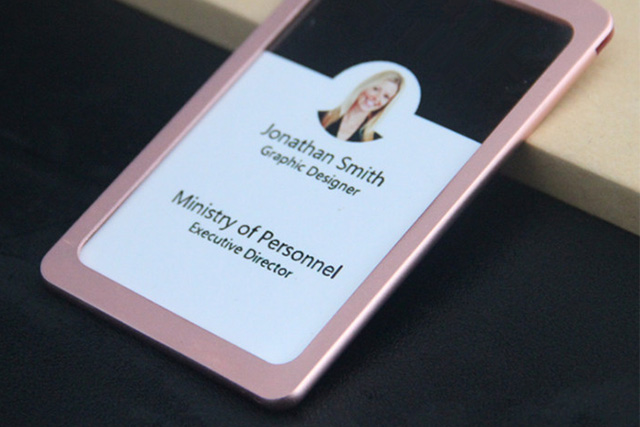 With a metallic luster, aluminum badge holder will emit a crisp sound when you hit the frame with your fingers.
Wanting to outfit your important clients/friends with high-end products? Aluminum ID holder will at the top of your purchase list. Your cards can be directly installed in it for easy carrying.
Summary
 Here are 4 options for card holder:
· Economical – PVC badge holder
· Soft-touch – Leather badge holder
· Eco-friendly – Silicone card set
· High-end – Aluminum id card holder
#4 Select ID Card if Needed
· Simple choice – Paper card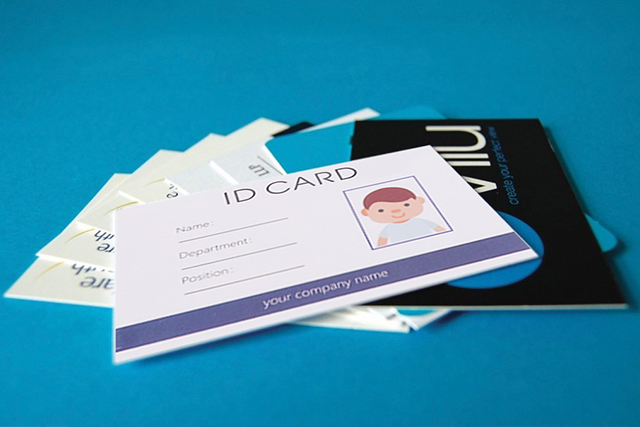 Paper card is green product and also economical. If you need these cards very urgently, why not take it into consideration? It can be produced very quickly and it is reasonably cheap, even if it is thrown away, you won't feel pity for it.
Normally most of supplier will provide two kinds of paper cards for your choice, laminating and no film. Obviously, no film paper cards will be cheaper. If you don't want it to be too complicated, just keep the original way–no film. But relatively, film cards are more textured.
If you are holding a one-time event that paper cards don't need to be reused, then choose paper card, it can help you save money.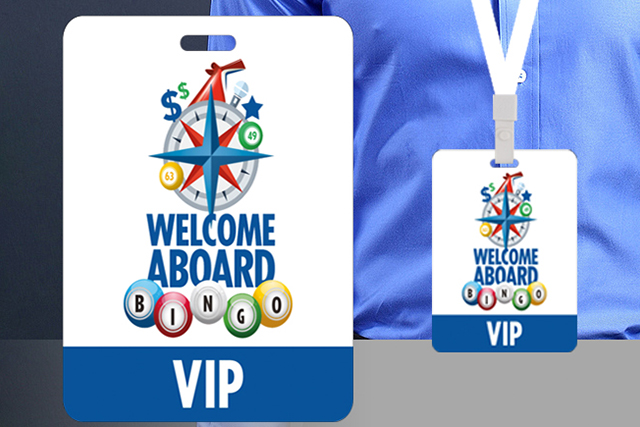 · Durable choice – Plastic card
Plastic material makes it won't break easily and durable, it can be used multiple times. And the quality is so good that it gives people a high-end feeling. It is usually suitable for very important meetings, which will give guests a very noble feeling.
About this plastic card, there are three film way, frosted, glossy and matte. If you want the plastic card looks shiny, you can choose the glossy way. All can be customized according to your request, so just tell your supplier which one you like.
Generally speaking, it is special and usually customized for VIP guests. If your guests are honorable, don't hesitate to choose this plastic card.
Summary
 Here are 2 options for ID card:
· Simple choice – Paper card
· Durable choice – Plastic card
Economical – Blank polyester lanyard with pvc badge holder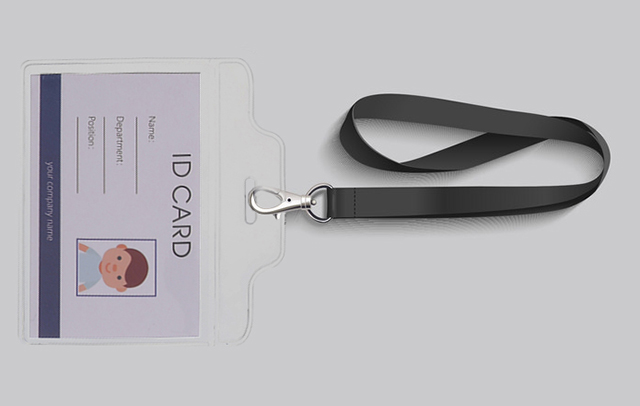 If you prefer a simple combination and the budget is limited, choosing a blank lanyard and pvc badge holder set will save you a lot of money.
Eco-Friendly – Cotton lanyard with silicone card holder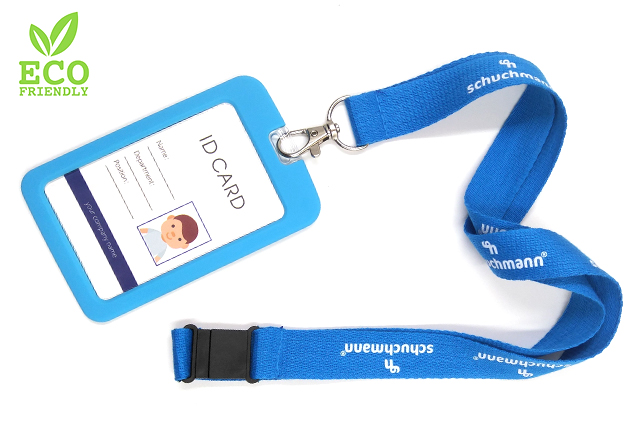 When you want purchase one eco-friendly lanyard set, cotton lanyard with silicone badge holder would be a good choice.
Premium – Nylon lanyard with aluminum card holder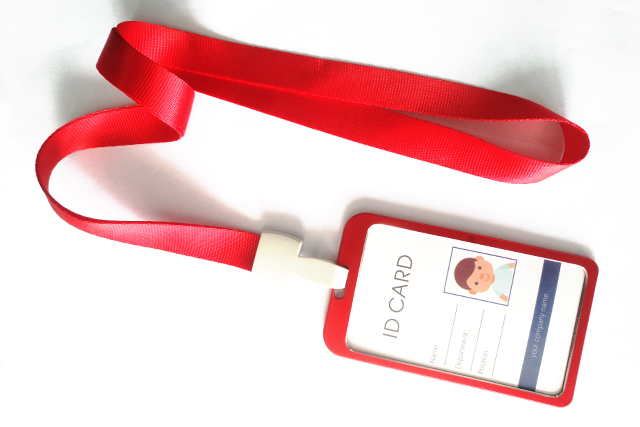 When nylon lanyard and aluminum badge holder are combined, you will find that the whole set is very special. Therefore, if you want the premium one, you can give priority to this combination.
Summary
Here are 3 popular ways to meet all your needs:
· Economical – Blank polyester lanyard with pvc badge holder
· Eco-Friendly – Cotton lanyard with silicone card holder
· Premium – Nylon lanyard with aluminum card holder