Custom VIP Passes in USA are essential when it comes to exclusive events. It could be for die-hard fans of an artist or a person with special privileges because of what they're known for. VIP passes are also known as a symbol of pride for the most loyal customers of a particular brand. They serve as a clever way of rewarding clients while advertising their company.
If you are a business owner who wants to grant your clients VIP passes as a reward for their loyalty while also promoting your products and looking for the best suppliers of custom VIP passes in USA, you have come to the right place!
1. 4inLanyards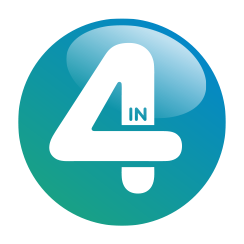 4inLanyards has secured its position as the leading company in producing products like custom vip passes, personalized lanyards, card holders, and many more. Their customer service is like no other! Packed with professionals, they offer assistance and FREE design artwork to design your future custom ID VIP passes.
● Their VIP event pasees are made out of PVC or polyvinyl chloride, which is very versatile and durable.
● They offer different sizes like the standard size, key card, event badge, and government card.
● You can select your desired delivery date
● They have three kinds of finishing for all types, glossy, frosted, or matte.
● Various event products: custom event wristbands, acrylic keychains, wrist lanyards…
When you visit 4inlanyards's official website, you are welcomed by their easy six-step instructions on ordering, alongside all information about their products. You can also put special requests regarding your order after submitting your design artwork.
At 4inlanyards, their top priority is their client's satisfaction and happiness. Be one of their treasured customers today by visiting their official website!
2. PlasticPrinters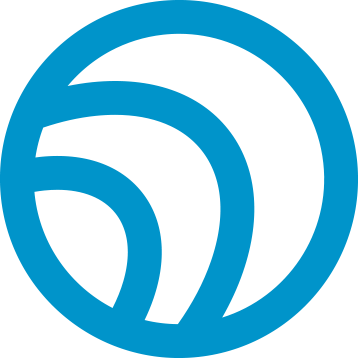 Plastic Printers' unique VIP pass designs catapulted their career into a success. Not only that, but they also have one of the friendliest employees that develop lifelong relationships with their clients for a more comfortable business deal!
● You can schedule a consultation for your VIP card design.
● Offers six different types of ID passes, season pass, event pass, zoo pass, ski pass, VIP pass, and their Die Cut VIP pass
● You can request a clear card and multiple version printing.
Plastic Printers' official website provides an Inspiration gallery just for you! They also offer advice and tips for business and ID cards in their blog to help their clients more.
If you are looking for a supplier and a friend, Plastic Printers are waiting for you! Visit their official website now!
3. ID&C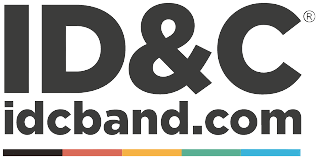 ID&C Band delivers various business marketing products, from wristbands and lanyards to event badges and passes. They've been working with some of the biggest companies and organizations like the Grammy Awards and Comic-Con for the last 25 years!
● They offer a wide range of customization to meet your standard and requirements
● Fast production
● FREE Shipping for over $100
You can make and upload your design for your VIP passes on ID&C Band's official website and enjoy their many ways of customization. You can send them one with their very convenient support system if you have a question.
Come to ID&C Band and experience a world full of trust and reliability. Check out their website now!
4. ROCKSTAR PASSES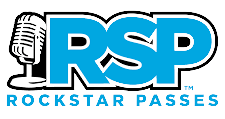 Rockstar Passes are for absolutely anyone! They offer music shows to sports festivals and provide poster prints for all types of genres and uses. Although they are a small company, Rockstar Passes proved to be one of the most trusting companies for being an all-rounder and a reliable companion.
● All of their passes are sharpie and marker friendly
● 100% recyclable
● Provides digital on-screen proof of your order with no charges
If you are having trouble when it comes to designing your custom VIP passes in USA, you can go to Rockstar Passes' official website and search on their provided templates. You can also upload your custom design in their custom orders tab.
Rockstar Passes provides everything you'll ever need, visit their official website now and experience everything!
5. PRINTDIRTCHEAP

PrintDirtCheap helps small businesses achieve their limits and success. They offer cheap products in an awe-inspiring high-quality state. They have garnered over 2,000 5-star customer reviews throughout their time!
● They provide a design guide and an educational video regarding your troubles when designing the perfect VIP passes.
● Offers blind Shipping exclusive for resellers
● FREE Shipping for their most popular products
● They also ship their products to countries outside the US
● FREE sample pack
PrintDirtCheap's official website is simple and convenient for its buyers. Their products are organized into categories that you can easily access and spot which one you like.
In PrintDirtCheap, you can attain high-quality printed products and custom VIP Passes in USA at a super affordable price. Visit their official website now!
Conclusion
So, there you have it, the top 6 websites you can visit for a high-quality custom VIP passes in USA. Dive into the land of customization and affordability by visiting their website now! Enjoy!
Read More:
Top 6 Websites To Custom Retractable Badge Reels In USA
Top 5 Websites To Custom Lanyards In USA
Top 6 Websites to Custom Dog Bandanas in USA
Top 6 Custom Patch Websites in the United States