Lanyards are a strap of fabric that you've often seen at concerts, offices, or sometimes, in a more creative setting. From holding ID badges to key tags, lanyards are one of the most valuable pieces of fabric – fun fact:
The first Lanyard was used back in the 1700s' by sailors – we've all seen at least one movie where a sailor climbs up the ship with a knife between his teeth, but in reality, they were smart enough to create lanyards from a rope so that they would work on the boat hands-free.
Fast-forward a few centuries later, lanyards are still as popular as ever, so if you're in need of finding the best lanyard manufacturer in the USA, we're here to help, with a list of top 5 lanyard manufacturers in the states.
1. CustomLanyards

The name says it all; this US-based company offers you a chance to customize your lanyard and have it delivered to your home. You can choose your Lanyards' coloring, sizing, and material online! What's most impressive if you can also add a badge holder to your purchase so that you will be catching two birds with one stone.
There are dozens of patterns and colors to choose from, as well as two types of quality: Standard and premium.
Pricing: The average price of dozen lanyards comes to $7.5, not including shipping. So if you order 10 of 'em, you can expect to pay 0.75 cents each.
Quote from the Company:
"Tradeshows, exhibits, promotions, and other such events are ideal for our full-color lanyards." These eye-catching lanyards are meticulously made to accentuate even the tiniest printed detail. The varied color sequences and patterns can help them stand out in a population that is very user-oriented."
2. CustomLanyards4ALL

This company comes highly recommended by customers, so we did our due diligence to see what the company offered:
CustomLanyards4All is a company that has been operating in the states for over a decade, being the masters of their craft, they've gathered valuable experience in all things concerning lanyards. They also have a great support team, which is just as important when you're deciding on choosing a vendor for your products.
Pricing: The minimum amount of orders are set to at least 25 pieces, while each piece comes out of $3.5, which, considering their limited amount of customization options, is very expensive. Keep in mind, they do not charge any additional shipping fees inside the US.
Quote from the Company:
"CustomLanyards4All is a firm that specializes in custom printed lanyards of the highest quality. We're your greatest option when it comes to personalizing a wide selection of promotional materials, since we have over 15 years of expertise in the industry. Lanyards, drinkware, name badges, name reels, purses, tech items, and wristbands are just a few of the things we provide."
3. USA Lanyards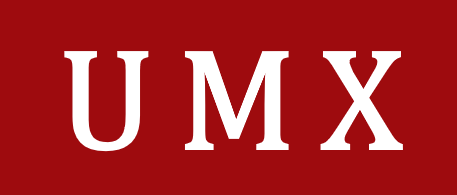 The next on our top 4 list of Lanyard manufacturers in the US is USA Lanyards:
This company offers lanyards for a great price, but the website they have is a little shady. For a company that works in this field, they have a severely out-of-date website and the user experience isn't quite good. To focus on the positive, we can definitely say they offer the best price for Lanyards, that is why they've earned a position of No.3 on our list.
Pricing: Each lanyard, with no minimum order, costs about $0.79. Keep in mind, that the company offers very limited customization, with only 13 colors to choose from.
Quote from the Company:
"To schools, corporations, government agencies, trade exhibitions, events, army/military, churches, hospitals, and private users, we provide everyday cheap wholesale pricing & factory-direct prices. We're also a terrific resource for secure access screens designed with security and safety in mind."
4. CustomLanyards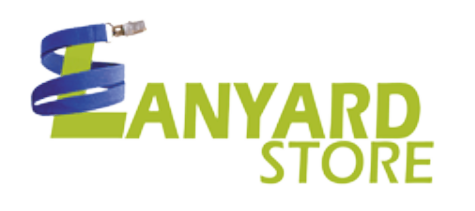 The name says is all! This company, based in the US, offers customers custom lanyards of various size and shapes, you can choose your own favorite colors and patterns and order the bunch online, effortlessly.
What was surprising, was that customers are unable to order any less than a hundred lanyards per order, which can be quite overwhelming, unless you are working for a big enterprise.
Pricing: As we've mentioned, they have an order minimum of a hundred lanyards, where each one comes to $1.95
Quote from the Company:
"The Lanyard Store started off as a cut-and-sew manufacturer in 1989. In 1994, we started creating and printing lanyards. We were one of the first companies to sell printed lanyards online in 1999. We were the first to offer a tiered pricing shopping cart, allowing clients to put lanyard purchases on the fly".
5. 4inLanyards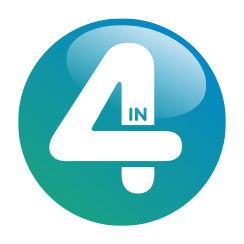 The last, but certainly never the least, we have 4inLanyards. From completely customizable lanyards to a variety of choices of attachments, this company offers you the full service of crafting, designing, and shipping the lanyards straight to your home.
What we've found most impressive is their ability to offer customizations, from the patterns to colors, and even styles of the lanyard fabric – These guys have got you covered, so if you're looking for a lanyard manufacturer in the US, this may be the best bet for you and your company.
Price: With no minimum order requirements, and an unlimited amount of lanyards they can craft, the price of each lanyard comes to $7.5, if you order a dozen.
Quote from the Company:
"Navigating our website is a piece of cake. We made it simple to grasp even if you aren't particularly tech-savvy. You can quickly figure out where to design your lanyard and what actions you need to follow next. It's also a lot of fun to see how your lanyard appears in real-time. You may experiment with the various colors and styles to determine what best suits your tastes. More significantly, you may create your unique lanyard design and place your purchase in as little as 10 minutes. "To say it was hassle-free is an understatement!"
Conclusion
We hope you've been well informed by this article because choosing a top lanyard manufacturer can be a tasking project. So, we've researched for you; all you need to do now is visit the website of our top manufacturers and talk shop!
Good luck on your mission to find the best lanyard manufacturer in the US!
Read More:
Top 5 Websites to Custom VIP Passes In USA
Top 6 Websites To Custom Retractable Badge Reels In USA
Top 6 Websites to Custom Dog Bandanas in USA
Top 6 Custom Patch Websites in the United States