Are you tired of scouring various websites in quest of the highest-quality custom lanyards in Puerto Rico? No worries, we understood the assignment. There are myriad platforms in Puerto Rico that will provide you with professionally curated services for designing and producing large amounts of lanyards of outstanding quality.
Here is a list of the top 5 websites where you may order customized lanyards in Puerto Rico.
1. 4inLanyards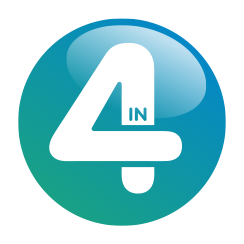 When it comes to custom-designed, high-quality lanyards for your business, 4inLanyards is the utopia. One of the platform's distinctive features is its user-friendly and smooth interface, allowing customers to browse the website and choose their preferred lanyards quickly.
● Offers a variety of attachment options, including a j-hook, thumb trigger, key ring, and more, ensuring longevity and robustness.
● Uses sublimation printing technology to enhance the custom lanyard's quality and make your brand stand out.
● Fast delivery is done within 8-10 days
When it comes to designing lanyards, the most time-consuming step is designing. That is no longer the case, as 4inLanyards, as previously mentioned, now offers an easier option where clients can upload their logo and other specifications like size specifications and colors. Customers can view the preview design after specifying the characteristics, depicting how the actual product will appear.
From card holders to badge reels, no matter where you are, you can design and order your lanyards quickly and conveniently. There is also no minimum order amount, and the more you order, the better the discounts you will receive.
Mention the styles and specs, select a delivery date, and make your purchase, and voila, you'll have superior quality custom lanyards in Puerto Rico that elegantly symbolize your business!
2. Doubledey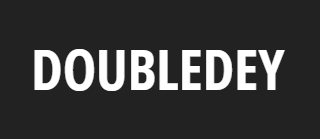 Doubledey is a firm focused on delivering printing and related services such as business cards, envelopes, brochures, lanyards, etc. Doubledey has been in the market since 1984, providing contented services to consumers with an exceptional team of professional workmanship.
● Custom design choice that vividly exhibits even the tiniest details.
● Dye sublimation printing process is used to produce high-quality and distinguished printing.
● When it comes to material selection, consumers have full freedom in selecting the material they prefer, as well as additional customisations.
Doubledey has been delivering high-quality printing services for three decades, and they have a team of experienced craftsmen who design and manufacture premium lanyards of the excellent caliber.
Doubledey lets you order and personalize up to 5000 custom lanyards in Puerto Rico, which will be designed and shipped within 2-3 weeks.
3. Customlanyard.net

CustomLanyard.net is one of the leading manufacturers of custom-made lanyards that are the pinnacle of quality. Being a prestigious firm that ranks 31st on the elite Inc 500 companies list, they have a track record of making high-quality custom lanyards in Puerto Rico.
● Custom-designed products made from organic and skin-friendly materials and colors.
● Unique designs are available, including rhinestone embellishments, glitter decorations, illuminating text fonts, and many more.
● Customers can entirely personalize their designs using the platform's simple user interface.
The minimum order quantity on this website is 1, but the higher the order quantity, the more discount you will be eligible for.
Customers can also customize the lengths and widths of the lanyards; the measurements available are 30in, 36in, 42in, and 48in, while the widths are 15mm, 20mm, and 25mm.
You can choose your desired number, color, expected delivery time, and sizes before ordering your lanyards, and CustomLanyard.net will email you digital proof that validates your order and commences the manufacturing of your lanyards which will be delivered at the right time.
4. OH MY PRINT SOLUTIONS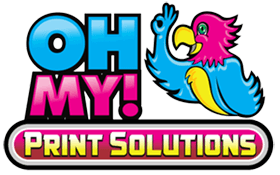 Oh my Print Solutions, founded in 2013, is a top-tier company that has produced high-quality custom-designed lanyards and has risen to the top of the digital print supplier brokerage industry.
● Various printing procedures, such as Dye Sublimation Printing, Screen Printing, and 3D Printing, ensure that the product effectively displays the content and is never monotonous.
● Available in a variety of lengths that can be worn around the neck, shoulder, or wrist.
● To ensure lasting durability, materials such as Polyester, Nylon, and a variety of other high-quality materials are chosen and used in the production of merchandise.
Oh My Print Solutions has a vast collection of Pantone colors from which customers can select their favorite colors that complement logos.
They have an established track record of excellence when it comes to manufacturing custom lanyards in Puerto Rico, having worked with some of the most well-known companies such as Walmart, Microsoft, Porsche, NATO, and many other high-profile clients.
This website does not have a minimum order quantity and offers free shipping on customized products to over 50 countries.
5. PROMO plus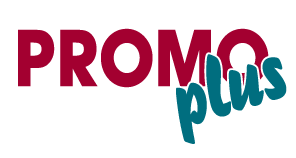 As its name suggests, Promo Plus is a market leader in the manufacturing of personalized promotional items that speak for your company. Because lanyards are used not only for identification but also for promotional purposes, Promo Plus accepts custom orders to produce superior quality lanyards.
● Customers can choose from a multitude of material options like cotton, neoprene, vinyl, and many more high-quality options.
● An experienced and professional team will guide customers in crafting something unique that radiates excellence.
● Various printing options are available, including sublimation, dye sublimation, screen, silk screen, and many others.
Customers can choose from a large selection of lanyards at Promo Plus. When it comes to ordering, the quantities are fixed, however you can contact the sales team for customisable quantity. The cost of each lanyard decreasing as the quantity increases.
Being a full-service advertising specialty firm, Promo Plus offers a plethora of accessories for consumers to opt from, including lobster claws, snap hooks, bulldog clips, buckle clips, breakaways, and more.
Clients can anticipate their orders to be flawlessly designed, manufactured, and delivered within 7-10 days of placing them. Visit them for your custom lanyards in Puerto Rico now!
Conclusion
So, we've compiled a list of the best suppliers of custom lanyards in Puerto Rico; all of them are known for their superior services. Have you made up your mind about the vendor you'll go with? So, what are you waiting for? Get in touch with them right away and place your orders.
Read More:
Top 5 Websites to Custom VIP Passes In USA
Top 5 Lanyard Manufacturer In the USA
Top 6 Websites To Custom Retractable Badge Reels In USA
Top 6 Websites to Custom Dog Bandanas in USA
Top 6 Custom Patch Websites in the United States